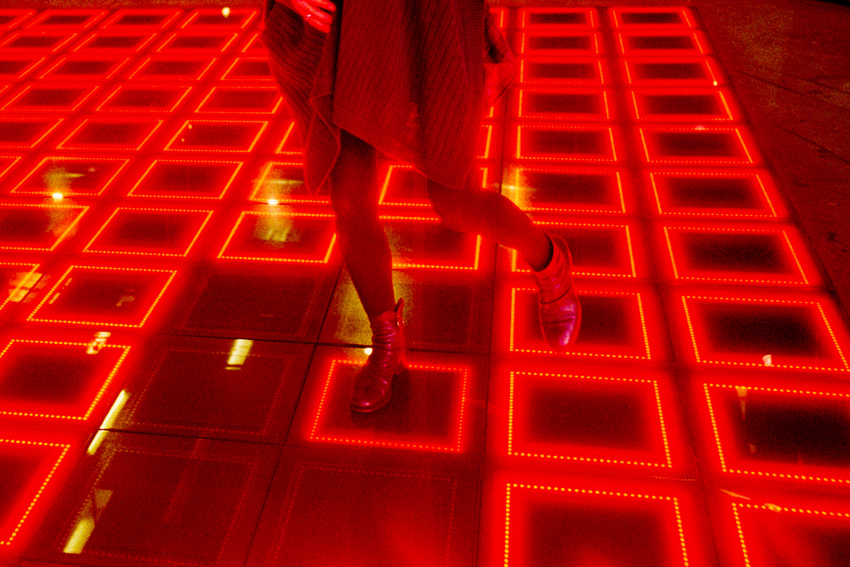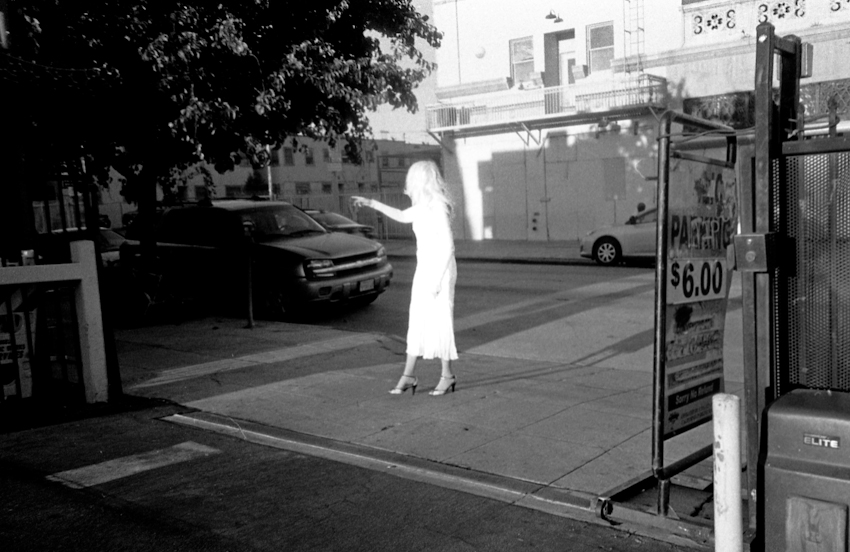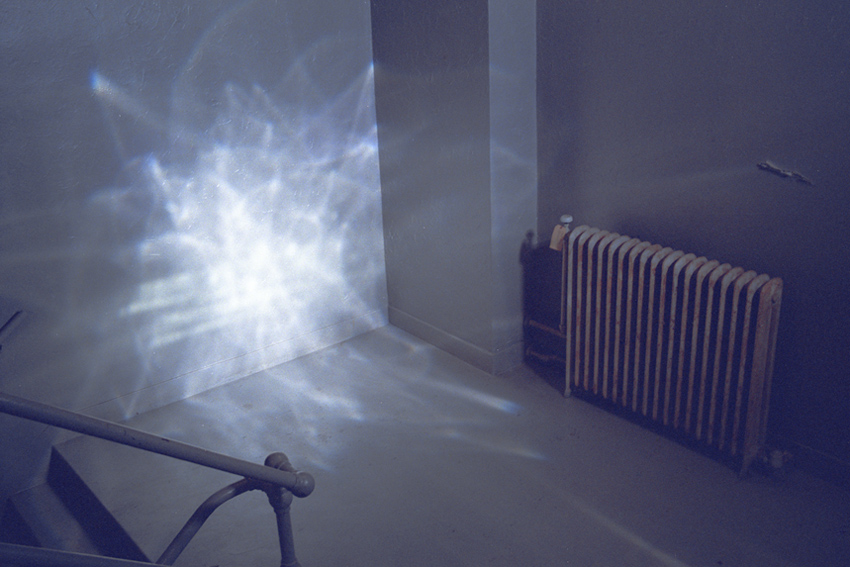 While many photographers are stuck in day jobs they'd probably rather escape, Stevie Dacanay is doing exactly what he wants to be doing, playing music.  As a guitarist for Buckcherry, he has access to the rock n' roll lifestyle, but rather than limiting himself, he's set out to explore the medium and learn everything he can.
We asked him a few question and put together a slideshow of some of his work
How long have you been armed with a camera?
haha sounds dangerous. I always had a digital point and shoot in my pocket, but I got my first slr (and the start of my neurosis) at the end of '08.
You don't really go down the sex, drugs and rock n' roll path with your work. You shoot on the street for example, and even the behind the scenes photographs are more contemplative and nuanced. How do you approach photographing the "day job"?
Nowadays, there really isn't an approach, or maybe just not much of one. Always have a camera with you.. and be ready when there's something good goin' on. Just like everyone tells you I suppose. But it's much different now than a year ago. I started shooting on the street really just to stop annoying my bandmates. They already had enough people taking their picture without me rattling off a few frames every time I thought there was a cool moment. Didn't want to be annoying. The bigger reason being, at that point I felt I just had to resign myself to learning how to actually make a decent photograph. So I went out in the street. It seemed easier to do it there and annoy strangers rather than the ones I see everyday. I learned volumes. Not just by trial and mostly error, but also from referencing zillions of blogs and websites in the process. Taught me to see and do things differently than I was doing, and I guess it carries over into how I shoot now.  I haven't posted much of the sex, drugs and rn'r.. but there's plenty of it, I just don't post a lot of it online. Not that its an invasion of anyone's privacy, or incriminating, they're simply not good photos.
What's more challenging, music or photography? Ok, not a fair question really, but do feel any relationship between the two?
Music is a big part of who I am.  I started very young and it accompanied me where ever I was and what ever I was doing. I'm much further down that path. But I don't necessarily think of photography and music as apples and oranges. For me, it very much feels that one is just and extension of the other. Photography is a new way for me to be creative not outside of music, but along side it. And already, I feel the two so closely related. Maybe that's the only way I know how to view it. I think there's a common thread that runs through all forms of art. From the learning process, dedication, success and failure, the lovers and haters, even snobbery.. it's all present in both.
So, what's on the horizon? With music?  With photography?
I'm really lucky to be in the place I'm in, music keeps me pretty busy all year.. next up is the release of Buckcherry's fifth studio album followed by a worldwide tour.  As far as photography.. I'm not sure since it's still in the beginning stages for me.. it still feels pretty pure.. meaning, unlike my music career there's no labels, attorneys or any non-creative people "suggesting" what direction I should go or the way I should do things. I'm not even sure if photographers that shoot for a living have that issue, but it's nice not to have that pressure. I'm pretty free to do my thing.. what ever that is. I think until figure out where my place is in photography, I'm just going to concentrate on making better photos, and having as much fun as I can in the process..
Slideshow edited by James Turnley
INFO
Stevie D. Photograpy
twitter/StevieDacanay
flickr/steviedacanay
Buckcherry.com